Veltec NV, Kapellen (Belgium)
Whatever your special requirements are, you are in safe hands with Veltec NV in Kapellen (Belgium).
Our specialists work hand-in-hand with you to find efficient solutions to your individual requirements. We will support you with our excellent services for on-site machining, leak repair, torque and tensioning, spark erosion, laser alignment, steelwork or workshop activities.
WE INCREASE YOUR PRODUCTIVITY
Safety, reliability and quality are crucial success factors in the process industries oil & gas, petrochemical and chemical. You can fully rely on the specialists of Veltec NV as a competent and experienced team. With our flexible and multifunctional team we are able to reduce your downtime to a minimum.
OUR SERVICES WITH MORE THAN 20 YEARS OF EXPERIENCE
In 1997, OSM (on site machining) was founded. Almost over 20 years later, in 2019, ETABO Energietechnik und Anlagenservice GmbH acquired all shares from the previous owner Veltec Industrial Services. Today Veltec NV Belgium has 45 special skilled employees. Veltec NV is also VCA-certified.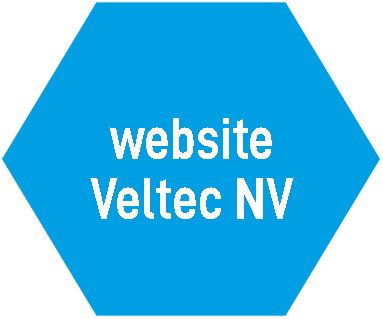 Our services::
On site Machining ( also in Germany )
Leaksealing / permanent pipeline repair
Hot-taps / freezing
Bolt-handling
Dry Ice cleaning
Workshop activities (construction steelwork + CNC/Conventional Bearbeitungsmaschinen)
Sparkerosion, W&T assembly, laser alignment, gas leak Imagin


OUR STRENGTH – YOUR BENEFIT
Our customers benefit from our expertise and professional skills. Veltec NV in Kapellen offers you:
Reliability due to decades of experience
Excellent safety record through responsible conduct
Customer orientation, offering individual service concepts and customized solutions
Expertise in multiple disciplines due to our specialized know-how and professional project management
Flexibility through having our own production facilities and local presence
Company-wide, uniform processes due to an integrated management system
24 h / 7 days service
Veltec NV, Kapellen (België)

Wat uw specifieke wensen ook zijn, bij Veltec NV in Kapellen (België) bent u in goede handen.
Onze specialisten werken nauw met u samen om efficiënte oplossingen te vinden voor uw individuele vereisten.
Als sterke partner kunt u altijd op ons rekenen. We ondersteunen u met onze uitstekende services voor On Site Machining, reparatie van lekkages, monteren en demonteren van boutverbindingen, vonkerosie, laseruitlijning, droogijs reinigen, staalconstructies of werkplaatsactiviteiten.
WIJ VERHOGEN UW PRODUCTIVITEIT
Veiligheid, betrouwbaarheid en kwaliteit zijn onmisbare succesfactoren in de processectoren olie en gas, petrochemicaliën en chemie
U kunt volledig vertrouwen op de specialisten van Veltec NV: als een bekwaam en ervaren team.
Met onze flexibele en multifunctionele teams beperken wij uw stilstand tijd tot het absolute minimum.
ONZE DIENSTEN MET MEER DAN 20 JAAR ERVARING
In 1997 werd OSM (On Site Machining) opgericht. Meer dan 20 jaar later, in 2019, verwierf ETABO Energietechnik und Anlagenservice GmbH alle aandelen van de vorige eigenaar Veltec Industrial Services. Vandaag zijn er 45 speciaal opgeleide medewerkers in België. Veltec NV België is een VCA- gecertificeerd bedrijf.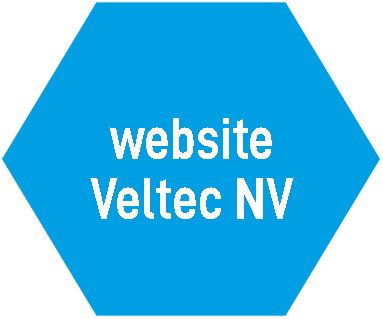 Onze diensten:
On site Machining
Reparatie van lekkages ( tijdelijk / permanent ), reparatie van pijpleidingen
Hot-taps / invriezen
Monteren en demonteren van boutverbindingen dmv hydraulische sleutels
Droogijs reinigen
Werkplaatsactiviteiten (staalconstructie + CNC / conventionele bewerkingsmachines)
Vonkerosie, W & T-montage, laseruitlijning, gaslek Imagin


ONZE KRACHT - UW VOORDEEL
Onze klanten kunnen profiteren van onze expertise en professionele vaardigheden.
Veltec NV in Kapellen biedt u:
Betrouwbaarheid dankzij decennia ervaring
Uitstekende veiligheidsstatus door verantwoordelijk gedrag
Klantgerichtheid door individuele serviceconcepten en maatwerkoplossingen
Bekwaamheid in verschillende disciplines door onze gespecialiseerde knowhow en professioneel projectmanagement
Flexibiliteit door eigen productiefaciliteiten en lokale aanwezigheid
Bedrijfoverschrijdende, uniforme processen via een geïntegreerd managementsysteem
24/7 service