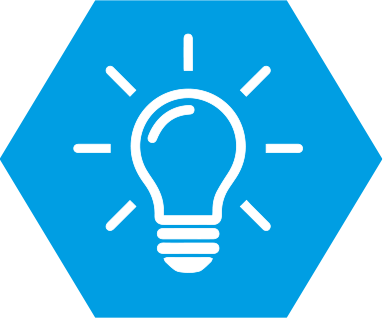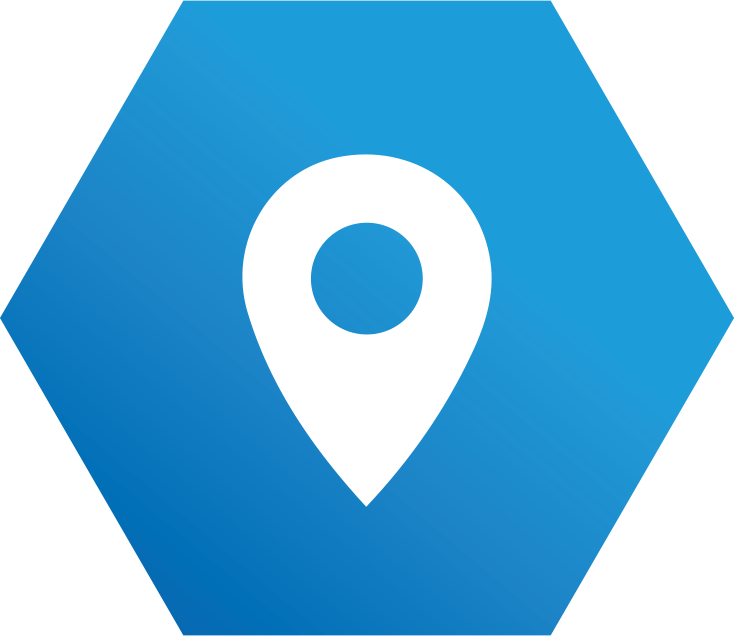 The good and close cooperation with our customers at our sites is the basis for flexible, solution-oriented and economical work.
In addition to framework contract work, we also carry out project work in all areas. So our wide range of services is of great benefit to our customers, especially here, because there is ONE contact person for this - directly on site!
The team of the Onsite division is represented at several locations. We are an experienced, competent and reliable contact for industrial plants (new construction, maintenance, shutdown planning and execution).
In all these areas, we take responsibility for planning, new construction, maintenance and repair of pipelines, heat exchangers, columns, compressors, furnaces, etc.
In doing so, we are almost independent of the industry and attach great importance to safety, quality and economic efficiency.
We take on the planning and execution of complete and partial plants with the following range of services:
Project management and engineering
Delivery and assembly of complete plants
quality assurance
Overall construction management and assembly supervision
Project organisation:
Scheduling and resource planning
Cost calculation and cost monitoring
Construction site management:
Construction and contractor coordination
Assembly supervision
Our core activities include:
Work preparation
Equipment repair
Petrochemical maintenance
Secondary and primary steel erection
New pipeline construction
TAR work up to <100MA
Commissioning / decommissioning of tanks
Tank repair
Transport service in the factory
Magazine management
Pipeline documentation
Periodic inspections of equipment and pipelines
Material purchase
Pipeline construction (Bremen and Tank storage Netherlands area)
Bremen:
We work closely with our customers and take care of the maintenance of 5 sites in Bremen.
In addition to the daily maintenance of piping systems and boiler plants in the framework contract business, we also carry out projects in all areas of the ETABO range of services.
In doing so, we rely on a high degree of flexibility through an on-call service at weekends and on public holidays, thus ensuring continuous plant availability for our customers.
The Netherlands:
We create the connection between your storage and transhipment facilities!
Through our locations in Amsterdam and Geleen, we are able to respond optimally to our customers' regional needs.
We plan, lay out and install pipelines with Victaulic system couplings. Especially in the field of fire extinguishing systems we have a broad knowledge base, which is documented by the successful completion of numerous projects.
There are no limits to dimensions, geometries or other boundary conditions. Whether in painted, galvanised or stainless steel design, no matter what task you have, we will find the right solution.
Our services include:
Fully equipped service vans for flexible and fast deployment
Asbestos removal from flange gaskets (BatterySpray®)
Disassembly and assembly work on pipelines, valves, steel structures and pumps
Cleaning, reconditioning and pressure testing of expansion joints
Repairs to tanks (installation of doubling plates on tank bottoms)
Repair of railings, platforms as well as production and assembly of walking platforms
Shutting off pipe systems (plug-in discs)
Periodic inspections according to DIN/EN of pipelines
Disassembly and cleaning of VRU filters
Laying Victaulic pipelines (fire extinguishing system)
Welding work of all dimensions incl. documentation according to DIN/EN
Measuring of pipelines and preparation of isometrics
Work preparation, material procurement and documentation
Preparation of work permits, execution of TRA as well as LMRA by our occupational safety specialists
Tankopslag-en overslagfaciliteiten (Nederland)
Wij creëren de verbindingsleidingen tussen uw opslag- en overslagfaciliteiten!
Dankzij onze vestigingen in Amsterdam en Geleen zijn wij in staat onze klanten regionaal optimaal te bedienen.
We plannen, ontwerpen en monteren pijpleidingen met/en zoner Victaulic-systeemkoppelingen.
Met name op het gebied van brandblussystemen beschikken wij over een brede kennisbasis die is gedocumenteerd door het succesvol afronden van tal van projecten.
Noch afmetingen, noch geometrieën of andere randvoorwaarden stellen grenzen. Of het nu in een geverfde, gegalvaniseerde of roestvrije uitvoering is, wat uw vraag ook is, wij vinden de juiste oplossing.
Onze diensten omvatten:
Volledig uitgeruste serviceauto's voor flexibel en snel gebruik
Asbestverwijdering van flensafdichtingen (BatterySpray®)
Demontage- en montagewerkzaamheden aan pijpleidingen, fittingen, staalconstructies en pompen
Reinigen, reviseren en afpersen van compensatoren
Reparaties aan tanks (dubbele platen op tankbodems monteren)
Reparatie van leuningen, bordessen en productie en montage van loopbruggen
Afsluiten van leidingsystemen (blindflenzen)
Herkeuringen volgens DIN / EN van pijpleidingen
Demontage en reiniging van VRU-filters
Leggen van Victaulic-pijpleidingen (brandblussysteem)
Laswerk in alle afmetingen inclusief documentatie volgens DIN / EN
Inmeten van pijpleidingen en tekenen van isometrieen.
Werkvoorbereiding, inkoop van materiaal en samenstellen documentatie
Opstellen van werkvergunningen, implementatie van TRA en LMRA door onze veiligheidskundige.
Plant service (components division)
For steel construction and the maintenance of mechanical engineering plants, our expertise lies in welding, burning, fabrication (conditional), locksmith work, repair and the alignment of machine parts (gears, couplings, shafts, impellers).
We work on blast furnaces and the associated burdening, in the granulation as well as the sintering plant and in steelworks, such as oxygen steelworks, but also hot and cold rolling mills and continuous casting plants.
In plant service we carry out the following work for you:
Maintenance, repair and servicing of mechanical systems
Replacement of large components (setting machines, bucket elevators, mills, crushers, screens)
Maintenance work on the coaling plants and conveying equipment
Inspection work during plant shutdowns
Maintenance work on conveying equipment
Revision of coal mills
Disassembly and assembly of structural steelwork (railings, stair towers, catwalks, platforms, etc.)
Refurbishment of structural steelwork and shafts
Fabrication and assembly of special constructions (machinery and pump frames)
Replacement of machine equipment (drives, couplings, gears)
Repair and optimisation of process engineering equipment
Reconstruction of annealing bases and heating mantles
Pipeline construction in black and stainless steel
Provision of personnel in the AÜG in the area of planning, shafts above and below ground
ETABO's Team East operates from Berlin and Eisenhüttenstadt in the project and service business with customers from the areas of energy generation/distribution and various industries (steel, paper, chemicals, etc.). The Eisenhüttenstadt base offers its services primarily in the regional environment of the Eisenhüttenstadt steel site and neighbouring regions.
All ETABO services are offered from Berlin. An experienced team of specialist and project engineers as well as construction and project managers realise projects and services from planning and construction to commissioning. Mainly projects in plant and pipeline construction (system business) are realised, which involve demanding engineering, many interfaces and the interaction of several trades, in individual cases also the function as general contractor.
In the service sector, customers also appreciate our expertise in the field of boilers, e.g. in the replacement of heating surfaces.
The ETABO base in Eisenhüttenstadt is part of the East Team and has been successfully establishing ETABO competences in service and projects for industrial customers and energy companies in this region for years. If required, ETABO provides the complete value creation from engineering to commissioning of a plant.
Due to its location directly on the periphery of the traditional ArcelorMittal site in Eisenhüttenstadt, ETABO is an important partner for the steel industry there. At this ArcelorMittal site, pig iron is produced, processed into steel and refined in hot/cold rolling mills and galvanising plants into high-quality sheet and strip of the highest technical standard.
In addition, the employees of the ETABO base are in demand as service partners and suppliers to many other companies in the industrial location of Eisenhüttenstadt and in the wider Berlin/Brandenburg region. This primarily means power plants and incineration plants (waste, RDF), the paper and wood processing industry, as well as cement and chemical companies.
The ETABO base in Eisenhüttenstadt mainly provides the following services:
Service/framework contracts/projects
Repair/refurbishment of complex metallurgical plants, e.g. casting bends
Pipeline and plant construction
Boiler service (pressure part)
Workshop reconditioning and production