Thursday, 19 January 2023 15:28
Work on the Eintrachtstraße pumping station in Düsseldorf was only successfully completed at the beginning of 2022. With this good performance, ETABO has convinced and now achieved a flawless hat trick!
Tuesday, 20 December 2022 09:26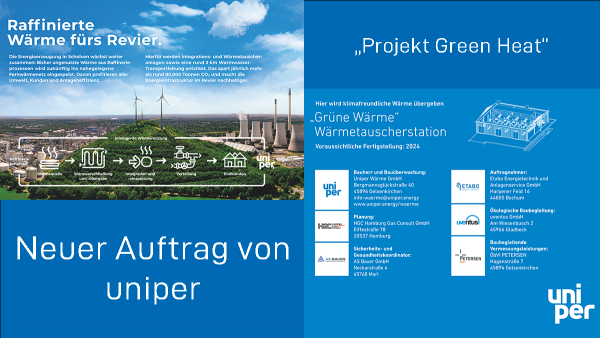 On 01 December 2022, ETABO started construction work on schedule for the "Green Heat" project at the Scholven site in Gelsenkirchen for the delivery of a pump and heat exchanger station.