Friday, 06 October 2023 07:56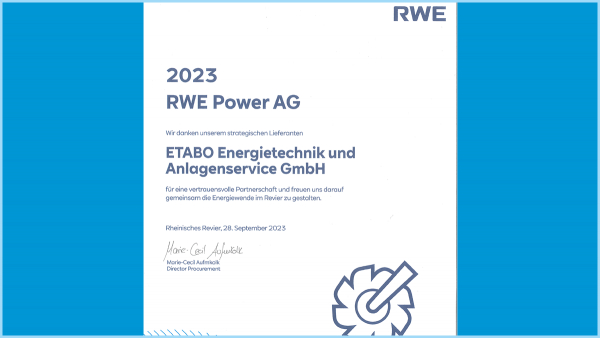 In 2023, ETABO Energietechnik und Anlagenservice is once again one of THE suppliers of RWE Power AG.
Thursday, 03 August 2023 06:58
Start of a new order at ArcelorMittal in Eisenhüttenstadt, Brandenburg. After a very positive supplier evaluation from our customer, we were able to start, as last year, with a casting elbow replacement.